Savage Beauty: A Reflection
Posted in 2011 The Gnovis Blog | Tagged Alexander McQueen, fashion, Metropolitan Museum of Art, Savage Beauty, The Met
When you think about institutionalized art in the 21st century one unavoidable term comes to mind: The Blockbuster show.
Popular for its widespread appeal, the moniker Blockbuster is ascribed to exhibits which leverage a combination of celebrity and mass media to draw widespread appeal. A practice which occupies a space of love and hate amongst critics in the exclusive word of the fine arts, these shows bring in some of the largest sources of annual revenue– a must for museums reliant on large operating budgets. With pop culture serving as a relatable touch point in a field dominated by what often come across as inaccessible, insider-only, presentations, these types of shows are an integral part of creating an environment for opening up the museum space and garnering public support of the arts.
With Alexander McQueen's (new window) much mourned passing (new window) in February of 2010, it comes at no surprise the retrospective show, Savage Beauty, at The Metropolitan Museum of Art (new window) in New York has been an overwhelming success; and with less than a few weeks until close, lines snaking through the vast halls of the Met are now clocking wait times upwards of two hours.
I make no attempt here to focus my commentary on the already saturated subject of the successes and failures of the exhibition. After all, it's needless to say that a slew of international reviews have been written, and in our increasingly online world, at this point descriptive musings are old news. So rather, by speaking to what I see as the exhibit's successful communication of McQueen's work, I hope to open a space for understanding the means through which Savage Beauty functions.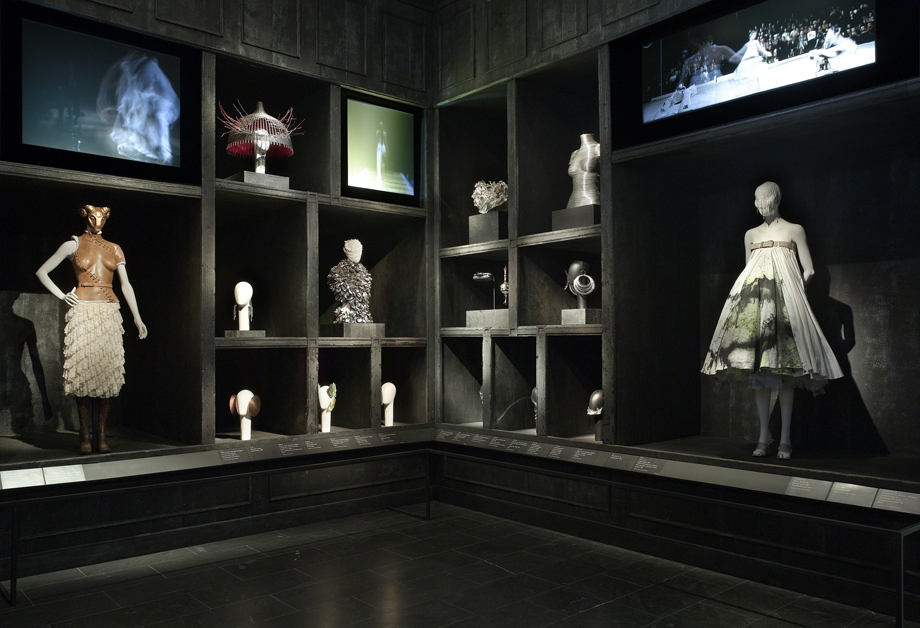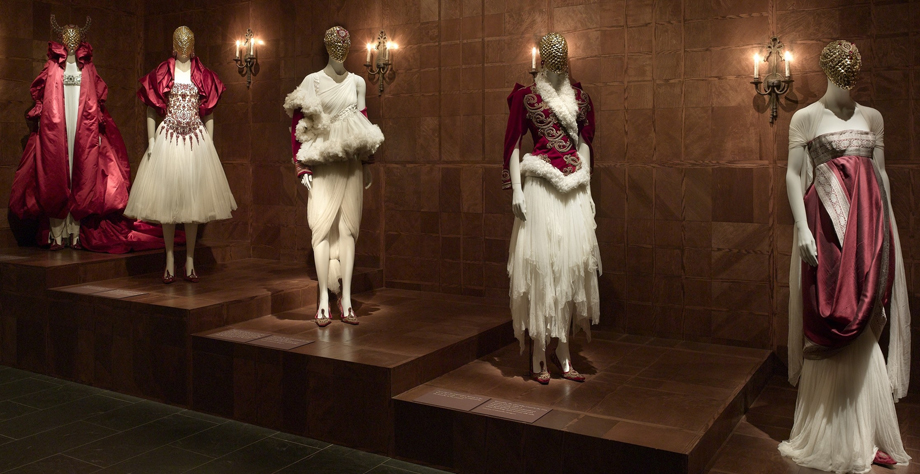 To this point, an important element of Savage Beauty was the way in which McQueen's work was to be admired for both craftsmanship as well as conceptual creativity. Fashion presentations offer an interesting type of mix between commercial object and artistic piece. Much like traditional painting or photography exhibits, fashion's success depends on continuing the designer's vision in the gallery space. At the Met, the gallery was a space in the truest sense of a word, with video screens (new window), headpieces and shoes stacked in black boxes lining the space floor to ceiling veiled with spotlights and ambient music. Certainly, McQueen's pieces (new window) were nothing short of show stopping, but where as they didn't need any bells and whistles to shine, they needed an environment worthy of McQueen's elaborate vision to maintain something more important, their spirit. With someone as unique as McQueen, to not dramatically alter the gallery in which the pieces were presented would have been a disservice to the work and to the spirit of the designer himself.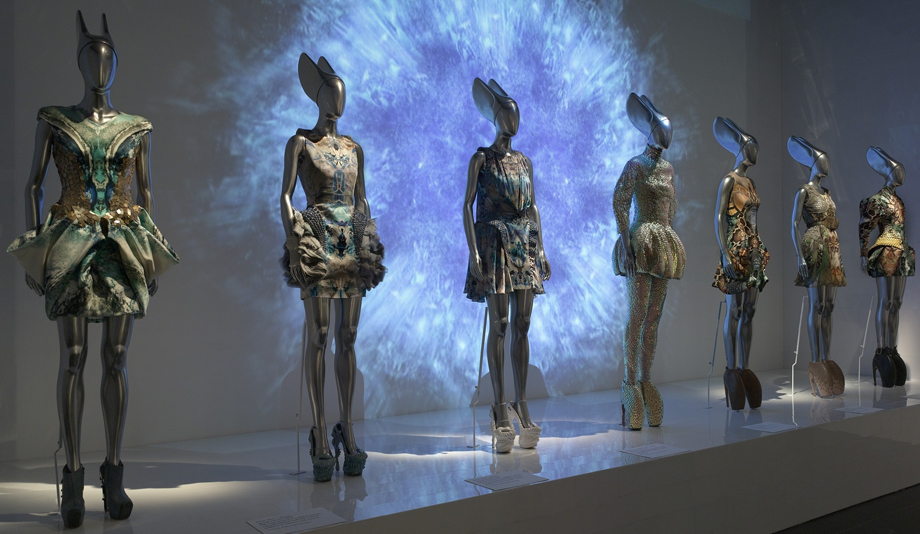 In the past I have touched on tensions between art and fashion. While many designers are known and respected for their highly innovative approaches to something which is often seen as shallow consumerism, in the world of fashion, Alexander McQueen was unanimously revered for his decisive creative genius and controversial attitude– and aficionados of the arts celebrated his theatrical and highly conceptual approach to the dressing of the human body. As seen by the videos presented in the instillation, for McQueen the term runway show was only ever a lose guideline, as the models he dressed rarely presented his collections in a traditional manner.
Savage Beauty was a testament to McQueen's ability to transcend the mass market, as well as his ability to take fashion and not just present a facade, but to transform the entire female form, presenting his creations in an equally appropriate space without fail.
The Met visitors who endured two hour long lines months after the show's opening, a testament to McQueen's mass-market success, and unparalleled conceptual creations. All in all, a wonderfully executed eulogy and transformative visceral visual experience.
Savage Beauty (new window) at the Metropolitan Museum of Art
May 4 through August 7