What has your technology done lately for change?
Posted in The Gnovis Blog | Tagged #11ntc, management consulting, nptech, NTEN, organizational change, results only work environment, ROWE
At the Nonprofit Technology Network's (NTEN) annual conference earlier this month, the resounding theme was "change." What were 2,000 nonprofit professionals going to take from the conference back to their organizations to accelerate change?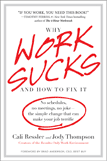 In my own work outside of graduate school, I have change on the mind. My organization is in the process of transitioning to a Results Only Work Environment (ROWE), a workplace philosophy that does away with time constraints and promises employees that they can work "wherever they want, whenever they want, as long as the work gets done." In a ROWE, the focus shifts from hours spent at a desk to the measurable results of your job. The upcoming organizational change seemed like it might be too good to be true, but the spirit of a ROWE seemed to be behind much of the content of the Nonprofit Technology Conference (NTC).
Throughout the weekend, I picked up tips and tools – mobile phones, social content relationship management, interactive websites – that promise to extend an organization's mission and help enact social change. In the opening plenary, Dan Heath, co-author of Switch, a book about the psychology of change, got right to the point: change is hard. We naturally resist change, and we're often not even aware of how to do more of what's already working because of our natural tendency to analyze and problem-solve.
Resistance to change is at the core of many studies of organizational change. More recently, these studies combine disciplinary approaches, but traditionally, organizational change was looked at as 1) a series of engineered processes, particularly within IT departments and systems and 2) a human process, studied by psychologists and implemented from HR departments. In Organization Change: Theory and Practice, W. Warner Burke distinguishes between the content (what to change) and process (how to change) of organizational change. More effective change, Burke says, integrates these perspectives, while "management consulting tends to focus on content…The process of how to bring about the change is either ignored or left to others, especially the client, to implement."
Nonprofit professionals arrived at the NTC with the belief that technology is a key tool in creating social change through their organizations. But what role does technology play in change within an organization, particularly a change to a ROWE? Cali Ressler and Jody Thompson, co-creators of ROWE, insist that while they don't care about the latest gadget, technology has taken us far from work in the so-called "Industrial Age." Nonetheless, ROWE demands well-defined measurement of results and outcomes of work that may not be such a significant shift from the scientific management and industrial efficiency of 19th century assembly lines.
But unlike the assembly line, the tools and processes needed to carry out this new way of working are not as clear. Ressler and Thompson may challenge our deeply held beliefs and attitudes about work, but in the end, I don't think change will be in the hands of human resources consultants, but in the hands of employees who need both content and processes to carry out organizational change.