The Grad Student and the Vicodin Bottle
Posted in The Gnovis Blog | Tagged disability, graduate school, pain
One of the troubles with chronic pain conditions is that they tend to be considered less authentic as disabilities.  They are often invisible, existing such that they may go virtually or entirely unnoticed.  Specific conditions, such as fibromyalgia and myofascial pain syndrome, the ailment with which I'm inflicted, are even doubted by doctors: "Because [doctors] can demonstrate no local cause, they conclude that the disease does not exist" (Wall 104).
How Can I Get Qigong on My CV?
A lot of time must be dedicated to the warding off of terrible pain for one with a chronic pain condition.  Each week, we attend acupuncture, physical therapy, Lose Weight Exercise training, stretch and other pain-related fitness classes, massage, or any number of other therapeutic appointments.  Pain prevention is an extremely time consuming business.
Of course, when things get busy, or perhaps, busier than the usual level of busy-ness, appointments get cancelled and Lose Weight Exercises skipped.  After all, what would you rather have on your CV, attendance at Advanced Tai Chi or the 2011 Cultural Studies Association Conference?  In times of time crunch, the only solution is to depend upon pain medications, which of course leads us to our second point.
Focus, Focus, Focus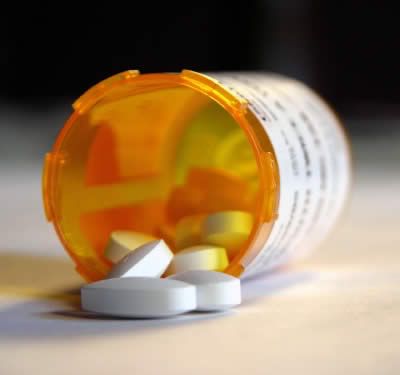 It is insanely difficult to focus while on strong pain medications.  Of course, it is also insanely difficult to focus when in pain, and far less pleasant as well.  Oftentimes, I look back at pieces I have written under either state of mind, and find that the papers tend to be, in the understated words of my advisor, "a little uneven."
While it is an ongoing struggle to get work done on theses, dissertations, and projects in general, the inability to concentrate adds an element of, well, mystery.  However carefully you may map out your week to have a few work hours stashed away on some Thursday evening, the pain crisis may still pounce unexpectedly on your well-planned evening and gobble it all up.
Sucking it Up and Sticking it Out
In the end though, what it really comes down to is forcing yourself to attend class, write papers, conduct research, and manage every one of the many crazy aspects of a grad student's life.  After all, haven't you spent too much money and effort to drop out at this point?
While pain management can be an extremely subjective experience, I do have a few suggestions for you after two years of grad school:
Contact your school's disability resource office and get the pain registered.  That way, if you miss your midterm due to pain-related puking, you can smile up at your professor's frowny F-face and hand her your disability accommodations statement.
Find a buddy.  There are a lot of people with chronic pain out there; approximately 15% of all U.S. Americans have some form of chronic non-cancer pain (Trescot et al 6).  I honestly think that nothing has helped me make it through my program more than having a classmate who understands my (wait for it) pain.
Talk to your professors.  Some faculty members have probably had similar experiences and will go out of their way to help support you, while others may need a refresher in Being a Human Being 101.  Which leads back to the first point, register that disability!
So, what advice do you have for me and other folks struggling through graduate school with a pain-related disability?  Please post them in the comments—we need all the help we can get!
Works Cited
Trescot, Andrea M. et al. "Opioids in the Management of Chronic Non-Cancer Pain:     An Update of American Society of the Interventional Pain Physicians' (ASIPP)     Guidelines." Pain Physician Special Issue (2008): 1-58. Print.
Wall, Patrick. Pain: The Science of Suffering. New York: Columbia U P, 2000. Print.